Save time, money and the environment with modular schools and classrooms.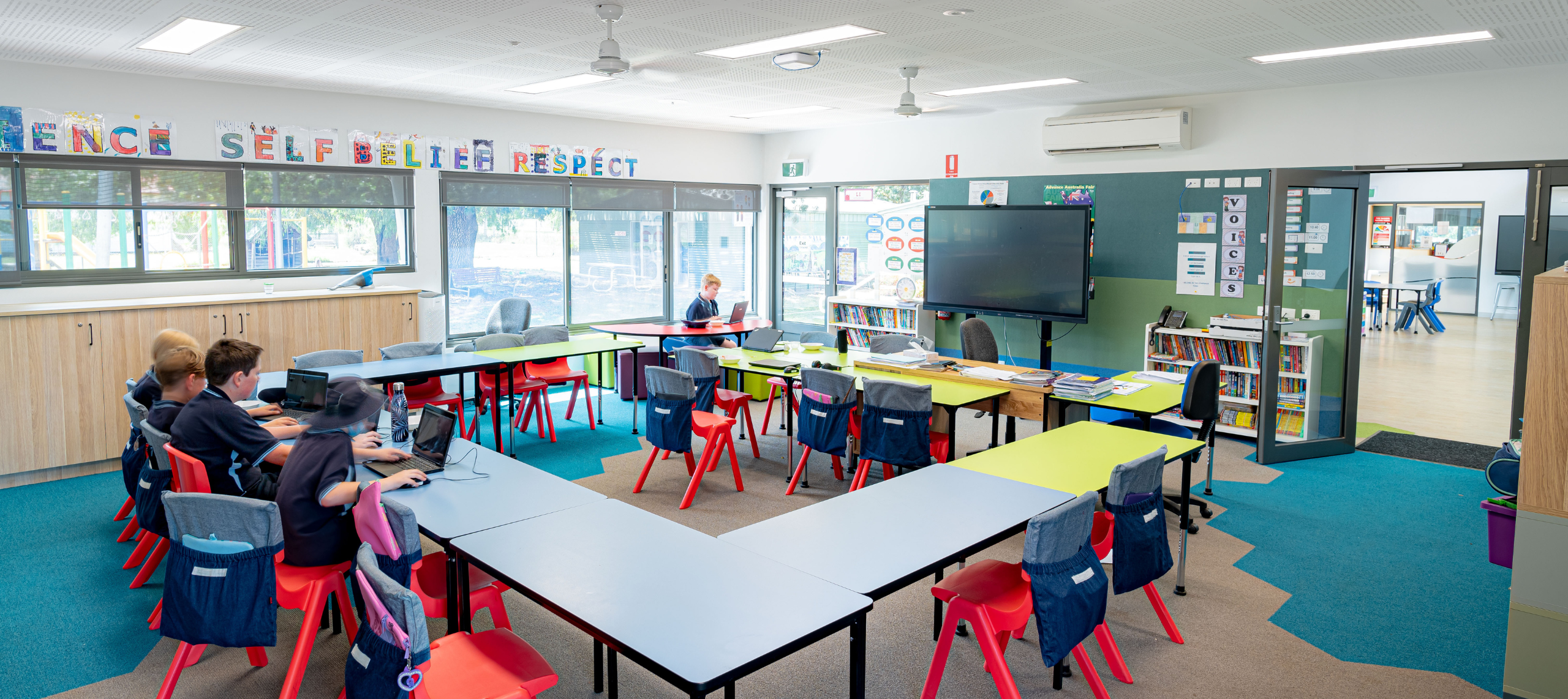 Calling all teachers, principals and administrators looking for more space in a school or classroom. We understand that the space restrictions of the physical learning environment can limit growth for students and educators alike.
That's why we're here to provide you with modular classrooms from Fleetwood Australia that are designed to make your schools and classrooms as flexible as you need them to be.
Get informed today about how Fleetwood's Modular School & Classrooms can help make well-designed, comfortable and quality spaces within your education institution.
Book a free consultation now!
Save Time, Money and the Environment Fleetwood Custom Modular
Make your Educational Settings Safe With Our Innovative Solutions
Find out how Fleetwood can provide you with quality modular classrooms to give your students and educators the best learning experience. Book a free consultation today!
Book a free consultation now!
Benefits:
Create more space within existing facilities without costly renovations or construction.
Reduce overcrowding in classrooms for improved safety and comfort for both teachers & students.
Streamline processes while providing budget-friendly options. Save the environment with Modular Schools & Classrooms
Contact us
View our learning solutions catalogue
Our eco-friendly, rapid construction solutions
Construct Faster and Smarter
Our modular school and classroom solutions are designed to help you save both time and money. Our modular construction process is up to 50% faster compared to traditional building methods, meaning you can have your school or classroom up and running in no time. Plus, our eco-friendly materials and construction methods help to reduce the environmental impact of your construction project.
Significant Cost Savings
With our modular construction solutions, you can save up to 20% on your construction costs. Our high-quality materials, combined with our rapid construction process, meaning that you can build your school or classroom for less, with fewer materials and less manpower required. Plus, our modular solutions are designed to last for years, meaning that you can enjoy significant cost savings over the long term.
Safe, Durable and Reliable
Our modular schools and classrooms are designed to be safe, durable and reliable. Our high-quality materials and construction methods ensure that your school or classroom will last for years, providing a safe, comfortable and secure learning environment for your students. Plus, our modular construction solutions are designed to be eco-friendly, helping to reduce your environmental impact while also providing a safe and secure learning environment.
Benefits of Fleetwood's modular schools and classrooms:
Features:
Customisable designs: Our team of experienced designers can create bespoke prefabricated modular education facilities to meet your specific requirements. With a wide range of design options available, you can choose a layout that suits your needs and budget.
Eco-friendly materials: Our modular constructions are built with sustainable materials, reducing the environmental impact of your construction project. We use eco-friendly materials that are durable, low maintenance, and energy-efficient, providing you with the best possible learning environment for your students.
Fast installation: Our prefabricated modular classrooms can be up and running in a fraction of the time compared to traditional building construction. The pre-fab process allows us to manufacture the classrooms off-site in our factory and then transport them to the site for installation. This process shortens the construction phase, reducing the impact on the school and causing minimal disruptions to learning activities.
Benefits:
Cost-effective: The use of off-site construction and prefabricated modular technology significantly reduces the cost of construction compared to traditional building methods. The manufacturing process is streamlined, with little waste, and fewer labour requirements resulting in cost savings that can be passed on to the school.
Flexibility: Modular designs are adaptable and can be changed to suit changing requirements. For instance, as technology changes or teaching methods evolve, the classrooms can be easily modified, expanded or relocated to meet the changing needs of the school. This flexibility allows schools to remain current with the latest technology without having to worry about the disruption and expense of major renovations or new building construction.
Enhanced learning spaces: Modular classrooms are built to the highest standards and provide an excellent and safe learning environment for students. The use of natural light, energy-efficient technology, and the selection of quality materials ensure that the classrooms are both functional and aesthetically pleasing. Our classrooms are designed to improve the learning experience for students and provide a comfortable and supportive environment for teachers.
Fleetwood Australia is the leading provider of modular schools and classrooms in the country. Our construction time is up to 50% faster and more eco-friendly compared to traditional building methods. We are the perfect solution for schools looking for a cost-effective, efficient and sustainable way to build.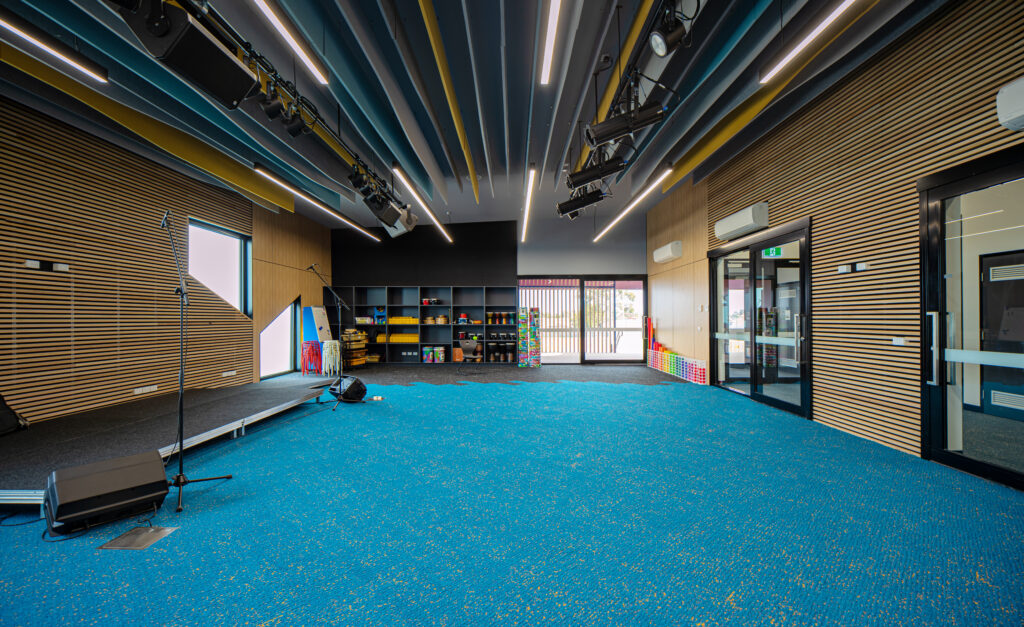 Fleetwood Projects

Education

Fleetwood partnered with Hansen Yuncken to design and construct three new public schools for the Schools Infrastru...

Fleetwood Projects

Education

Fleetwood was contracted to deliver a design and construct solution for Balwyn High School. The modern hub for fut...

Fleetwood Projects

Education

Kingston Community School required an upgrade to replace ageing, asbestos riddled facilities on campus. Fleetwood ...

Fleetwood Projects

Education

Fleetwood was contracted to deliver a design and construct solution for Petrie Terrace State School. The project w...

Fleetwood Projects

Education

Albany Hills State School's P&C approached Fleetwood Australia to provide a full turnkey design and construct ...

Fleetwood Projects

Education

Fleetwood was contracted to design and construct a new Teaching, Learning and Sharing Centre at Barambah Environme...

Fleetwood Projects

Education

Fleetwood Australia partnered with Hansen Yuncken to design and construct three new public schools for the Schools...

Fleetwood Projects

Education

Fleetwood was contracted to deliver a design and construct solution for Fernbrooke State School that made up the ...

Fleetwood Projects

Education

Fleetwood was contracted to deliver a design and construct solution for Horsham Primary School as part of the VSBA...

Fleetwood Projects

Education

Loganholme state school sought to increase capacity of their Outside School Hours Care (OSHC) service. Close to on...

Fleetwood Projects

Education

Fleetwood was contracted to deliver the first stage of a program of works for Lyrebird College (a specialist schoo...

Fleetwood Projects

Education

Following a surge of additional enrolments in mid-2020, Northshore Christian Grammar School urgently required new ...

Fleetwood Projects

Education

Fleetwood was contracted to deliver a design and construct solution for Pumicestone State School. The project was ...

Fleetwood Projects

Education

Fleetwood was contracted to deliver a design and construct solution for Elwood College. The modern hub for future ...

Fleetwood Projects

Education

Fleetwood was contracted to deliver a design and construct solution for Fairfield Primary School as part of a VSBA...

Fleetwood Projects

Education

Fleetwood were engaged to design and construct a new 960m² double storey facility for St Philip's Christian ...

Fleetwood Projects

Education

Fleetwood was contracted to deliver a design and construct solution for Ilim College (Boys Campus) as part of the ...

Fleetwood Projects

Education

Fleetwood was contracted to deliver a design and construct solution for

Fleetwood Projects

Education

Fleetwood was contracted to design, in collaboration with NBRS Architecture, production shop drawings followed by ...

Fleetwood Projects

Education

Fleetwood was contracted to deliver a design and construct solution for Yallourn North Primary School as part of t...

Fleetwood Projects

Education

Fleetwood was engaged by Honeywill Consulting to design and construct a double storey building for

Fleetwood Projects

Education

Fleetwood was contracted to deliver a design and construct solution for Frankston Heights Primary School as part o...

Fleetwood Projects

Fleetwood Projects

Education

Fleetwood was contracted to deliver a design and construct solution for Moe South Street Primary School as part of...

Fleetwood Projects

Education

Fleetwood was contracted to deliver a design and construct solution for Vermont Secondary College as part of the V...

Fleetwood Projects

Education

Fleetwood was contracted to supply and install a new double storey modular building at Eagleby State School in Que...

Fleetwood Projects

Education

Fleetwood was contracted to supply and install a new double storey modular building at Springfield Central State S...

Fleetwood Projects

Education

Fleetwood was contracted to supply and install a new permanent modular building at North...

Fleetwood Projects

Education

Fleetwood was contracted to supply and install a new permanent modular building at Bayview State School in Queensl...

Fleetwood Projects

Education

Fleetwood was contracted to supply and install a new building used for prep students at Lota State School in Queen...

Fleetwood Projects

Education

Fleetwood were engaged by Ridgemill Project Managers to deliver a host of

Fleetwood Projects

Education

Fleetwood was engaged by the Queensland Department of Education to deliver a design and construct solution for Bri...

Fleetwood Projects

Education

Fleetwood was contracted to undertake a full turnkey project for Albert Park Primary School that included the