St George Christian School
18 module double-storey P5 & 6 education complex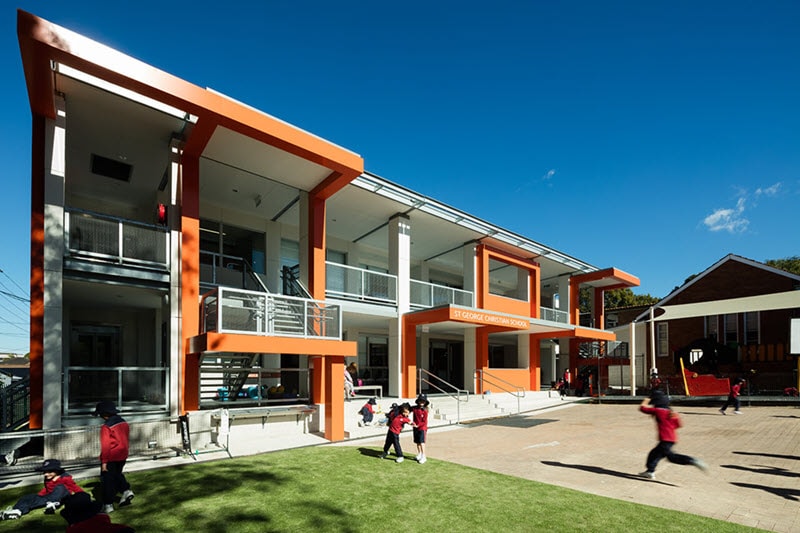 Overview
Fleetwood was contracted to design, in collaboration with NBRS Architecture, production shop drawings followed by fabrication and installation of the 18 MOD, 2 storey P5&6 education complex in metropolitan Sydney. The building incorporates various spaces such as general-purpose classrooms, library, administration and amenities facilities. The project involved comprehensive demolition and asbestos removal works and the inclusion of new amenities and facility upgrades to the adjacent church building.
Solution
Fleetwood's role was to deliver a full turnkey solution which specifically included:
Comprehensive demolition
Asbestos removal works
Refurbishment works
Design and Construct
Program management for all site logistics and civil works
Traffic management
Benefits
The collaborative approach between all stakeholders and consultants ensured the objective of a fully functional, modern and high quality early education facility was achieved. The modular solution saw time on site drastically minimised as the delivery and onsite works required at the school took place over the summer holiday period, which minimised disruption to the school calendar. The new building has also helped the school manage increasing enrolment numbers for years to come.
St George Christian School Gallery