Affordable and quality workers accommodation: full turnkey solutions by Fleetwood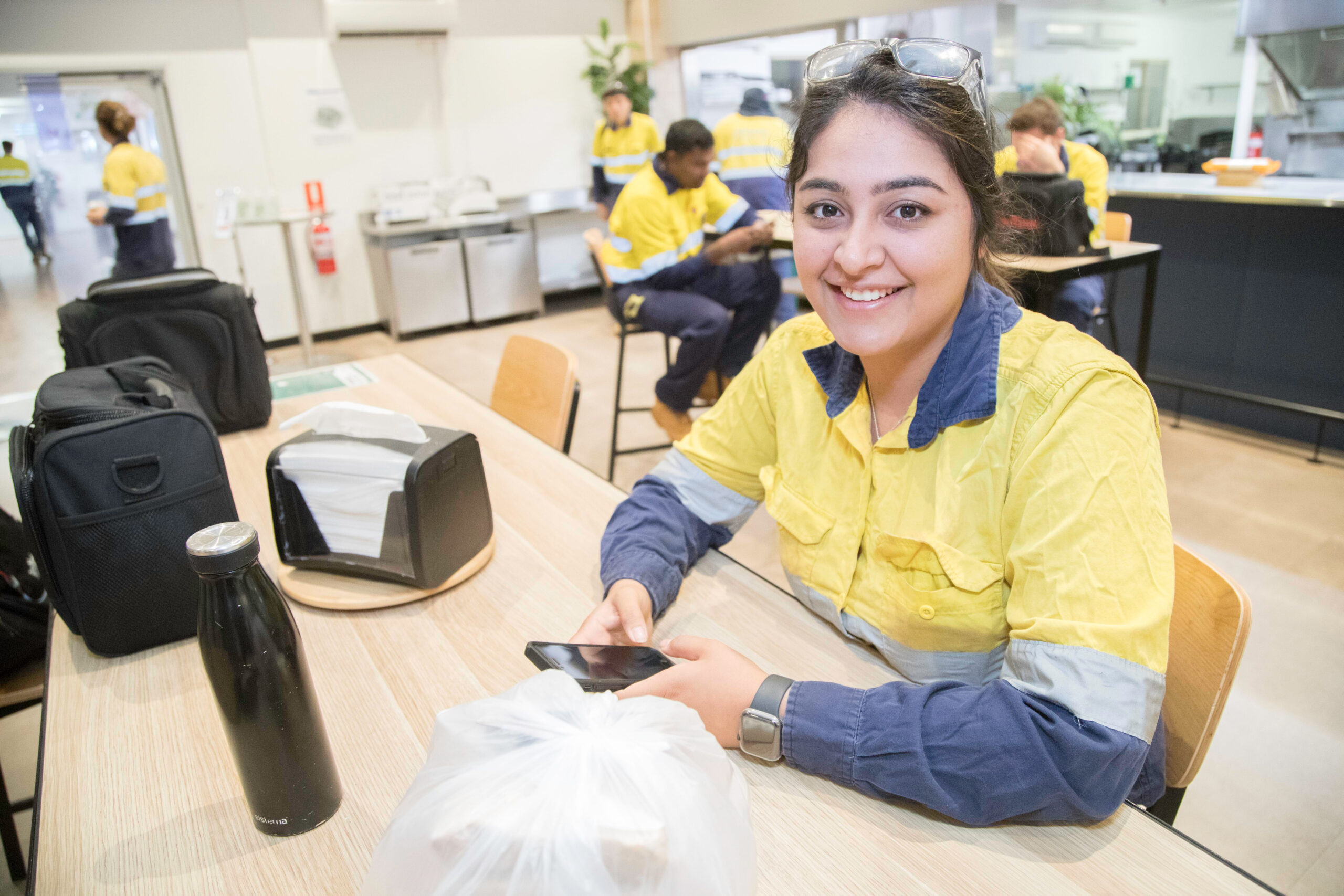 High-quality, affordable workforce accommodation for short and long-term stays
Looking for short and long term workers accommodation that is both affordable and of high quality? Look no further than Fleetwood's turnkey solutions.
Our prefabricated accommodation villages are specifically designed to withstand the harshest Australian environments and remote sites. From standard accommodation camp buildings to specialised spaces like dining areas, mess facilities, crib rooms, recreation rooms, and linen rooms, we provide it all.
Modular accommodation villages have become a preferred choice for mining and resource companies in need of top-notch facilities in remote areas. The benefit of our modular buildings is their ability to be relocated as needed, allowing for both temporary and long-term arrangements.
By handling multiple aspects of the project simultaneously, we can significantly reduce your construction time, sometimes cutting it in half. This means your site can be equipped with the best facilities in a fraction of the time. Fleetwood is your go-to for quick and efficient project solutions.
Fleetwood Australia's Community Solutions also offers a full turnkey solution through our build, own, operate, transfer (BOOT) business model.
We currently own and operate accommodation villages and affordable housing developments all across Australia, partnering with various levels of government, commercial organisations, and community-based organisations to deliver high-quality housing.
Choose Fleetwood for quality, affordability, and efficient solutions in workforce accommodation.
Case Study: Searipple Village
Multi-award winning contactless accommodation and community facility
Fleetwood delivered a full turnkey solution as part of a build, own and operate business model used for the Searipple Workers Accommodation Village in Karratha, Western Australia. The purpose-built village is set upon 15 hectares with over 1,300 rooms and is one of the largest workforce accommodation villages in Western Australia.
The Searipple Village features queen and king single rooms with ensuites and includes a gymnasium, two swimming pools, a football field and basketball court for its residents. The village also offers three dining facilities and a fully licensed tavern for the residents to utilise throughout their time. The layout of the accommodation village is conducive to that of a local community with several communal areas allowing for residents to congregate in their free time.
Searipple's key focus is providing guests with short and long term affordable, quality accommodation. Fleetwood is proud to have provided this accommodation solution as it has assisted the resources and construction sector within in the Pilbara, which have generated thousands of jobs for the local community.
Watch video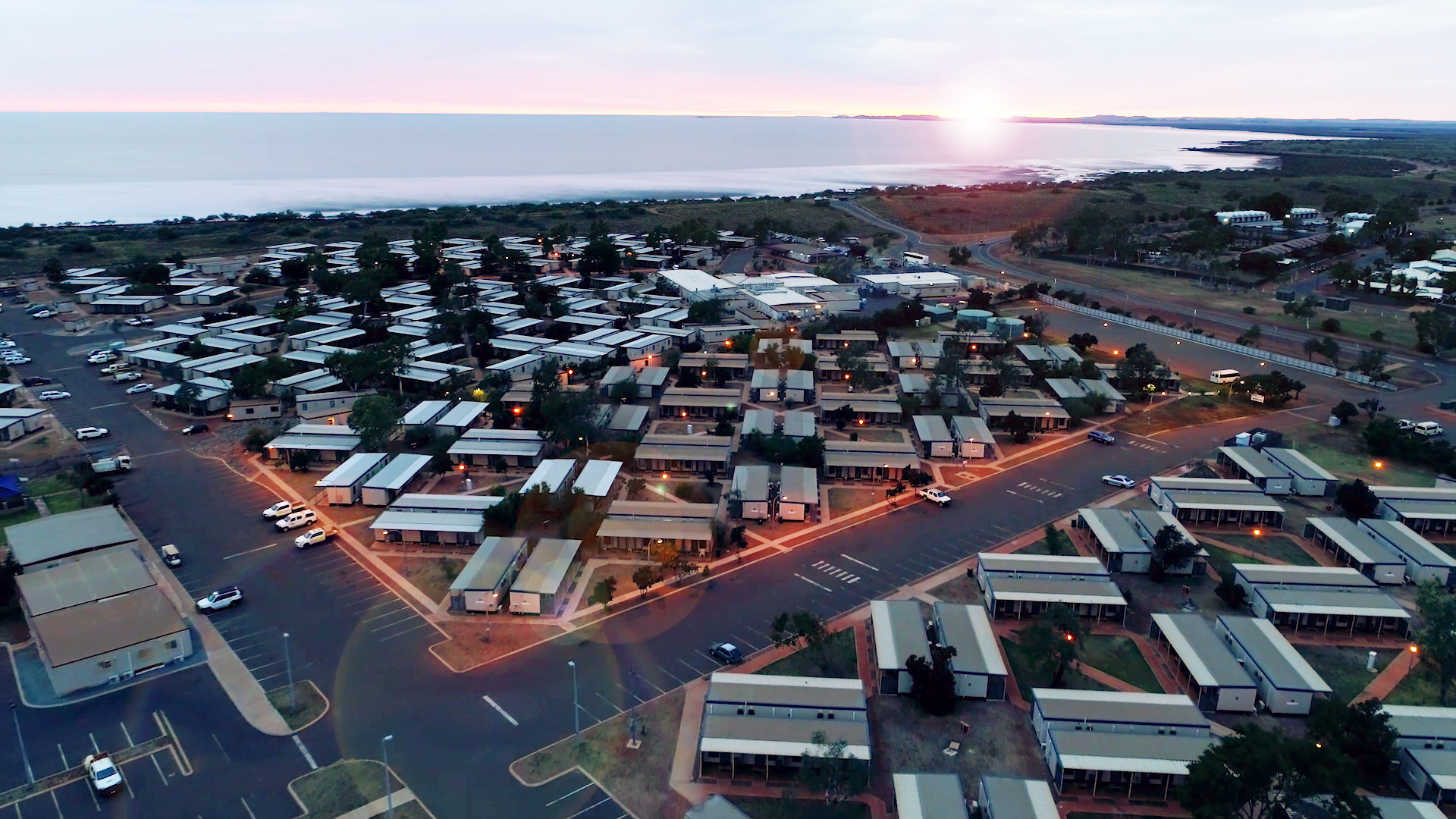 Build Own Operate: complete solutions by Fleetwood Australia's Community Solutions
Choose Fleetwood Accommodation Solutions for a full turnkey experience.
Our build, own, operate, transfer (BOOT) model allows us to provide complete solutions, including owning and operating accommodation villages and affordable housing developments across Australia.
We have partnered with government, commercial, and community-based organisations to deliver high-quality housing.
Fleetwood has designed, built and continues to operate two major accommodation villages in Western Australia – Searipple Village and Osprey Village.
Having operated these facilities for over a decade, we can offer unrivalled operational expenditure analysis, safety needs, environmental and ongoing accommodation performance outcome management.
Glyde technology enhances security and guest experience
Fleetwood Community Solutions offer a highly secure and environmentally responsive space equipped with Glyde Digital, a world first Internet of Things (IoT) technology developed by Fleetwood Australia to support smart ecosystems.
The Glyde Digital app enables straight to room keyless access and check-in, as well as a range of other smart features to ensure a seamless and comfortable stay.