Villages and housing solutions to support communities to thrive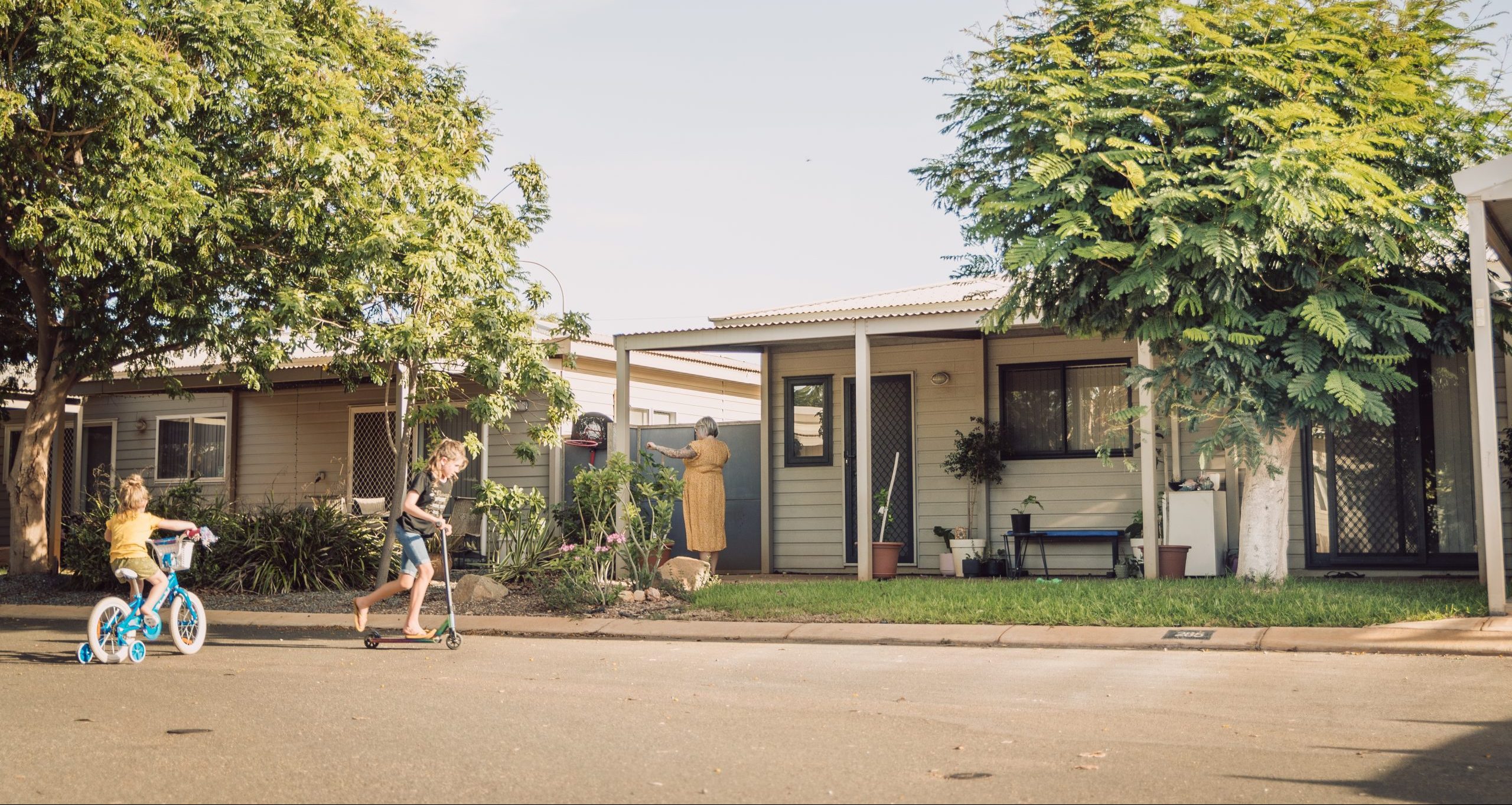 We help communities to grow, offering accommodation solutions for urban, regional and remote areas throughout Australia.
Serving business and government customers, we build, own and operate mining camps, affordable housing, lifestyle villages and defence housing.
We operate two accommodation villages, Osprey and Searipple. To improve the experience of our village guests, we developed a world first, known as Glyde Digital.
Searipple Village
Searipple Village is one of the largest accommodation villages in Western Australia, offering over 1,300 rooms across 15 hectares. Constructed, owned and operated by Fleetwood, Searipple was purpose-built to meet the needs of the Karratha region in Western Australia.
To find out more about Searipple Village, visit searipple.com.au.
Osprey Village
Osprey Village provides affordable housing for the South Hedland region, offering 293 high quality dwellings. Osprey Village was a joint initiative between the Government of Western Australia Housing Authority, Royalties for Regions and Fleetwood and is now owned by the Housing Authority and operated by Fleetwood.
To find out more about Osprey Village, visit ospreyvillage.com.au.
Glyde Digital
Glyde Digital is a world first, Internet of Things (IoT) technology developed by Fleetwood Australia that makes accommodation smarter, providing real-time information to optimise convenience and comfort for guests. First applied to mining workforce accommodation, Glyde Digital transforms guest and staff transactions from a physical to a digital exchange, allowing contactless room check-in and access using smartphones, as one example. Bringing the customer and facilities closer together, Glyde Digital offers greater efficiencies for accommodation operators and a superior experience for guests. To find out more about Glyde Digital visit glyde.net.au.
Visit Glyde Digital