Celebrating NAIDOC Week at Fleetwood Australia
At Fleetwood Australia, we are excited to join in the celebration of NAIDOC Week, an annual event that allows us to honour the rich history, vibrant culture, and remarkable achievements of Aboriginal and Torres Strait Islander peoples. This year, we are particularly delighted to embrace the theme of 'For Our Elders' and pay tribute to the wisdom and guidance of Elders across the country.
One influential figure we would like to express our gratitude to is Irene Stainton, AO, a respected Nyoongar Elder who has played a pivotal role in the development of our Reconciliation Action Plan. Irene's invaluable support has helped us forge a path towards reconciliation, fostering understanding and respect between Indigenous and non-Indigenous Australians.
In addition to Irene Stainton, we extend our heartfelt appreciation to Elders Bill Nicholson, Shane Charles, Allan Lena, and all others who have contributed to our reconciliation journey. Their unwavering commitment and guidance have paved the way for meaningful progress and fostered a greater sense of unity within our organisation.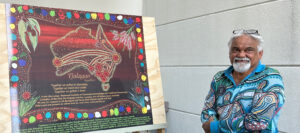 Furthermore, we are honoured to have received assistance from numerous Elders in the naming of our new range of home designs. These designs feature beautiful names in Aboriginal languages, inspired by the concepts of dwellings, camps, and gathering places. With the Elders' guidance, we have been able to incorporate and celebrate the rich linguistic and cultural heritage of Aboriginal and Torres Strait Islander peoples in our homes, offering a respectful homage to their traditions and connection to the land.
As we observe NAIDOC Week, we invite everyone to join us in acknowledging the enduring contributions and leadership of Elders within our communities. Let us continue to work together in fostering a more inclusive and culturally diverse society, where the voices and experiences of Aboriginal and Torres Strait Islander peoples are valued and respected.
Fleetwood Australia is proud to support NAIDOC Week and is committed to continuing our journey towards reconciliation and strengthening our partnership with Indigenous communities. Together, we can build a brighter and more inclusive future for all Australians.