Wacol – QCS Gun Range Training, facility
State-of-the-art Gun Range Amenities block at Queensland Corrective Services Wacol prison complex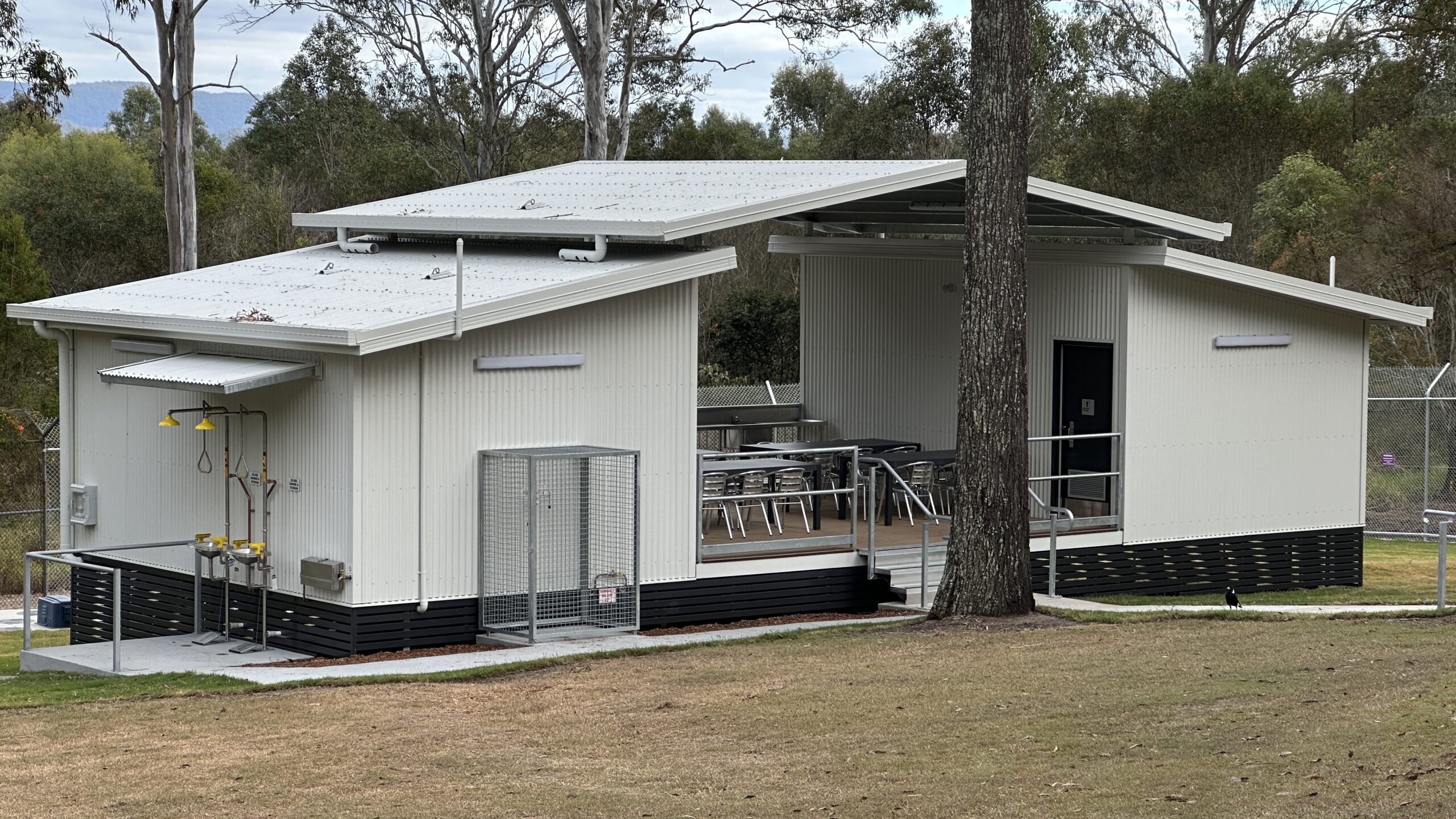 Overview
The Queensland Corrective Services partnered with Fleetwood to introduce a state-of-the-art Gun Range Amenities block at their Wacol prison complex. This facility boasts a covered deck and an advanced ABS system, providing an exceptional training environment for both new and existing staff members. With high-end anti-vanadium fixtures and finishes, this facility seamlessly blends into the surrounding bush landscape.
Solution
Fleetwood successfully transformed the initial design into an exceptional modular creation. The dedicated team ensured a smooth and seamless process by demolishing the existing amenities block and flawlessly installing the turnkey solution. Customised facilities were provided to include:
landscaped rear tufted area
large covered decks furnished with tables and chairs
roof access system with harness and gutter guard for safety
anti-vandal fixtures and finishes
emergency eye wash and shower facilities
concrete paths and stairs
perimeter secured with prison-spec fencing
ABS system and gas HWS system
Despite a short 5-week on-site time
frame, Fleetwood proudly completed the
project within 3 weeks after delivery.
Benefits
The new building seamlessly blends with the natural environment, thanks to its bush surroundings and spacious covered deck, creating a harmonious atmosphere. It was a successful collaborative effort with QCS, the 6th project at Wacol recently.
The building's versatility allows for various purposes, going beyond its intended range. By incorporating ABS beds, the new building eliminates the need for the old septic system, preserving trees and adopting a sustainable approach. Positive feedback from QCS and Qbuild further confirms the success of this project.
Overall, the new building offers seamless integration, flexibility, sustainable design, and positive client feedback, making it truly beneficial.
Wacol – QCS Gun Range Training, facility Gallery