Piara Waters Lifestyle Village
Safe and secure resort-style living that supports wellness and connection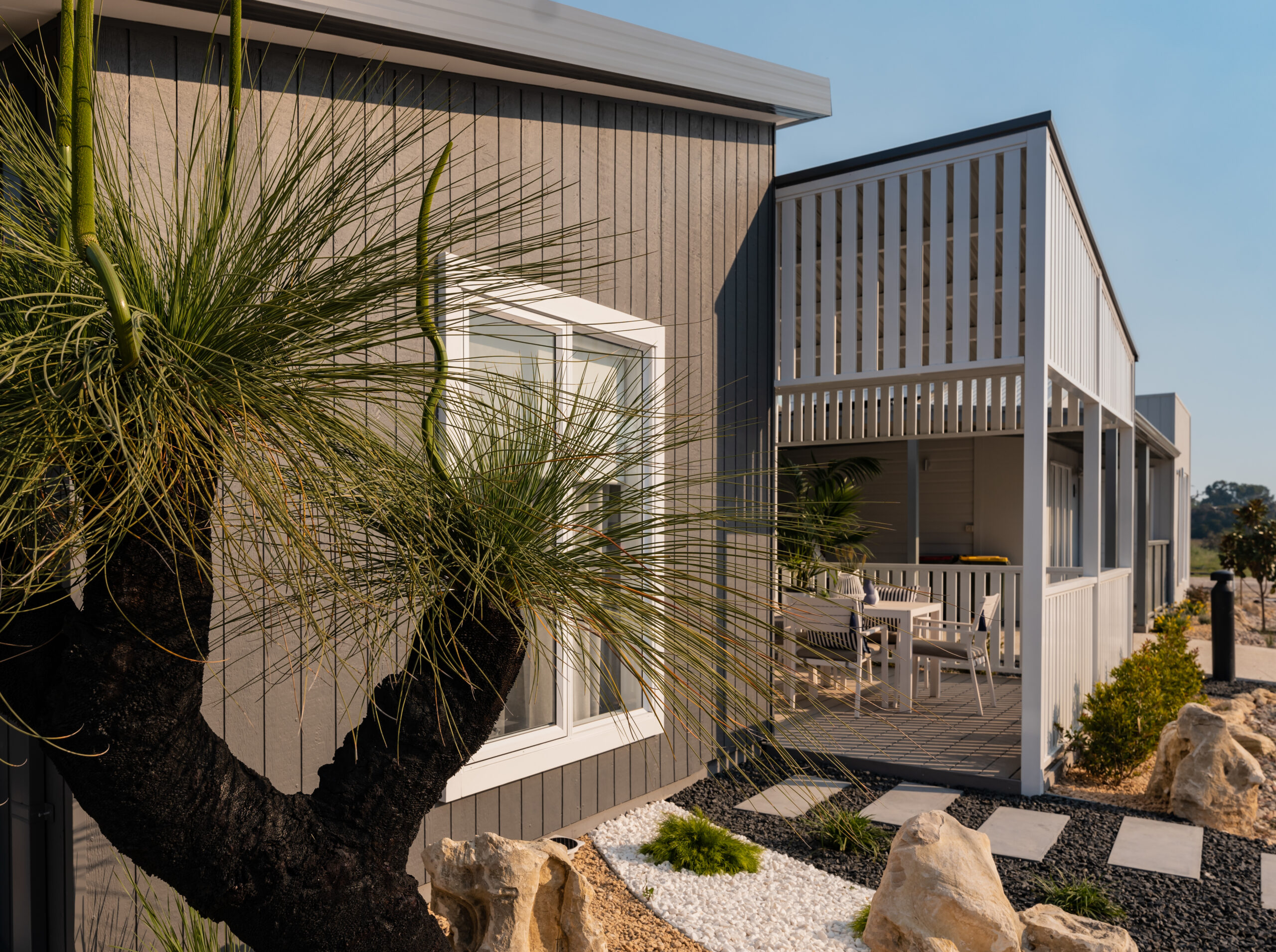 Overview
Located in Perth's foothills, Piara Waters Lifestyle Village is an ideal lifestyle choice for people looking to downsize and have access to fantastic facilities.
240 homes are currently being provided across eight stages as part of a gated community built by Fleetwood.
The Village is conveniently located close to shops and essential services, but also away from the hustle and bustle of city life. The Village provides quality-built, affordable homes with resort-style facilities in a secure community.
Solution
Lifestyle villages constructed using traditional building methods are becoming expensive, taking longer to build and are disruptive to local residents due to prolonged noise and adverse amenity impacts.
Fleetwood is currently delivering 63 quality modular homes for current and future residents of the Piara Waters Lifestyle Village. The homes varies from 60 m2 to 120 m2.
Fleetwood is providing a full turnkey solution and is responsible for building, transportation, installation and connection of all services, along with the completion of external structures, waterwise landscaping and fencing.
The Village continues to grow with additional stages to keep up with current demand.
Benefits
The Village allows residents security to free up capital and to lock in an affordable cost of living for the future.
New homes with builders' warranties and quality materials means very little maintenance and more free time to enjoy.
With homes frequently BAL-rated and upgraded for wheelchair accessibility, the Village supports people looking to downsize and transition to the next phase of their lives.
Piara Waters Lifestyle Village Gallery