2022 Fleetwood Challenge Cup Winner Announced!
​From spacious resort style living to contemporary high rises, young University students have again wowed the judges with their innovative designs in this year's Fleetwood Challenge Cup. Meet the winners!
After weeks of anticipation, finalist students from Curtin University and Western Sydney University gathered in Brisbane for the prefabAUS Conference to hear the big news – who would be taking home the Fleetwood Challenge Cup?
Finalists, who were selected by a panel of Australia's leading architectural, engineering, science and innovation professionals, share a $15,000 prize pool, with the winning team awarded $7,000.
This year, students were briefed to design affordable and sustainable housing construction solutions to counter Australia's housing and climate crises, and demonstrate how offsite manufacturing and the latest prefabricated Fleetwood construction methods could be delivered with a NET Zero focus.
A timely and topical competition, we were overwhelmed with an amazing field of entries, with 11 teams and more than 40 students participating.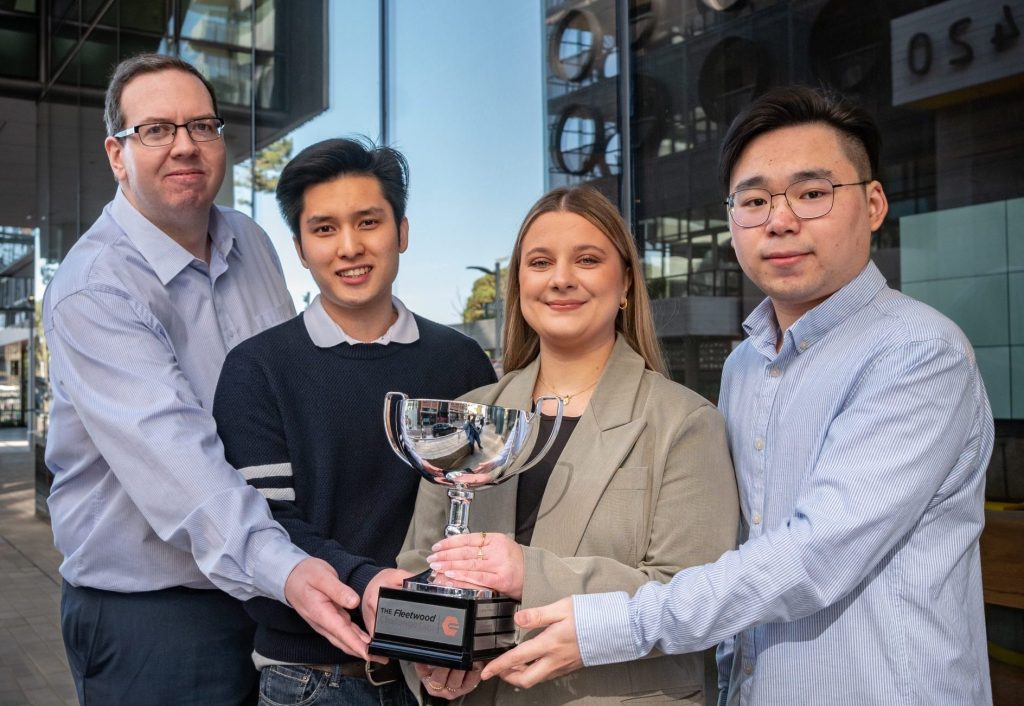 Team Curvular – 2022 Fleetwood Challenge Cup 1st place prize-winning project from Curtin University Students
Winners were announced as following:
First Place Curvular, Curtin University
Rebecca Burciu, Luke McBeath, Presley Peter, Yih Han Lim (Ian)
Second Place 49 Victoria, Curtin University
Dinh Vinh Thang Le (Lee), Mohammed Saadiq, Mohammed Akbar (Saadiq), Alwin Joe Ravin Jayasinghe
Third Place Lot 49 Victoria Street, Curtin University
Cameron Atkins, Nian Hui Ooi, Regelyn De Castro, Gabrielle Kusnowirjono
Fleetwood Industry Award The Western Residences, Western Sydney University
Maged Khalil, Izabella Gadzuric, Jamie Griffin, Frans Murad​​​​​​​
View all of 2022's submissions here: https://www.fleetwoodchallengecup.com.au/2022-submissions/