The trusted expert in accommodation villages and camp support facilities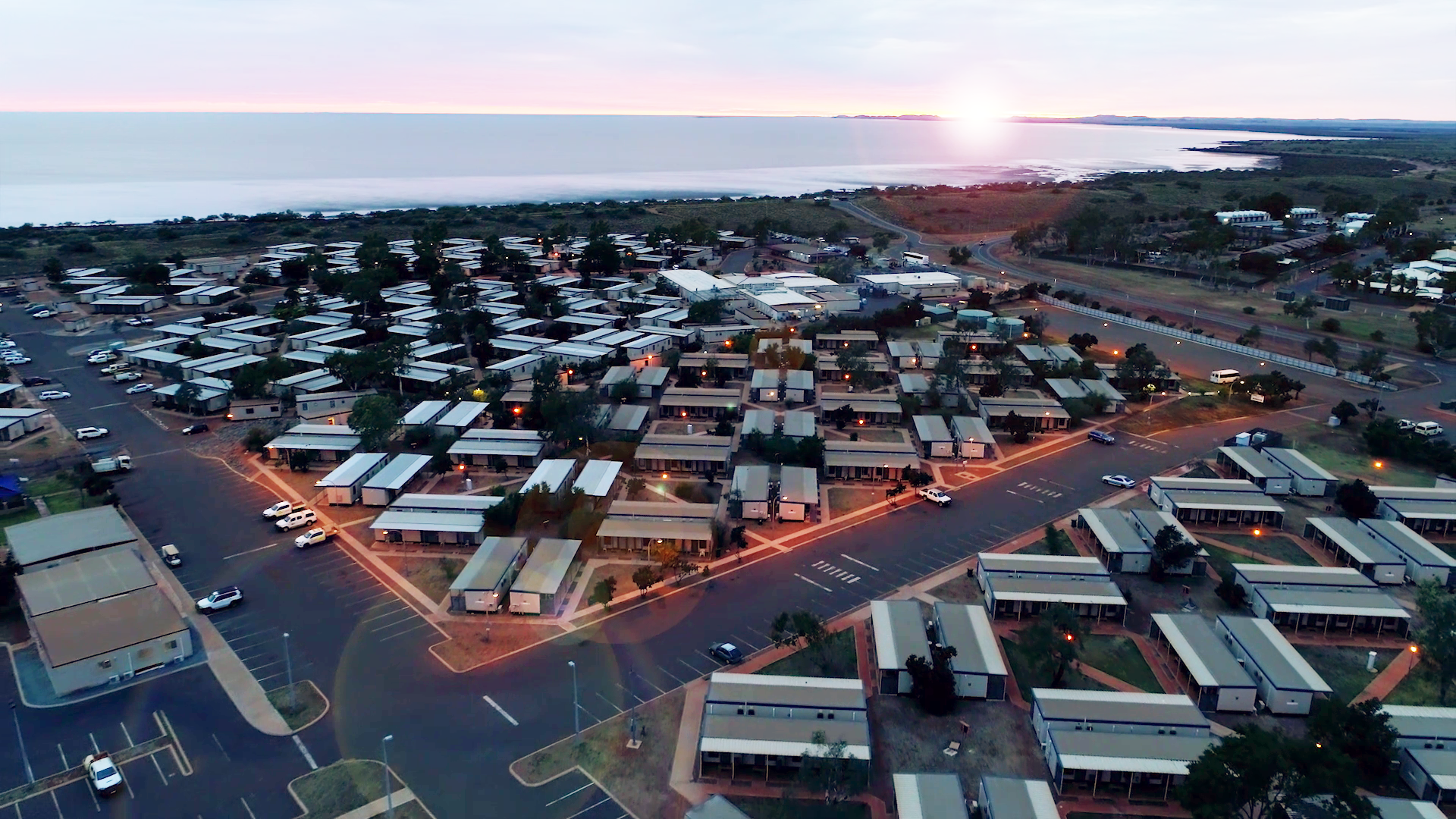 We understand the specific needs and strict site requirements of the mining industry, with the ability to design, build, install and refurbish off site modular constructed mine site structures; from small mobile site buildings to comprehensive service worker villages and mining accommodation villages.
Fleetwood partners with some of the world's largest mining companies in remote and regional areas. From the largest of mining camps hosting thousands of people very night, to the smallest crib room on a rail siding, we are your trusted mining solutions provider.
With our extensive experience, we work closely with our clients to deliver infrastructure solutions unique to the mining and resources industry including:
Mining camp accommodation buildings
Mining dongas
Dry mess facilities
Kitchens and storage
Wet mess areas
Training centres
First Aid and emergency response buildings
Administration facilities
Non process infrastructure facilities
Laundries
Gymnasiums
Clean/dirty ablutions
Recreation rooms
Mining accommodation units
Full-service kitchens
TV and communication facilities
Mining amenities
Portable mining offices
Shower and change rooms
Site offices
Crib rooms
Airport facilities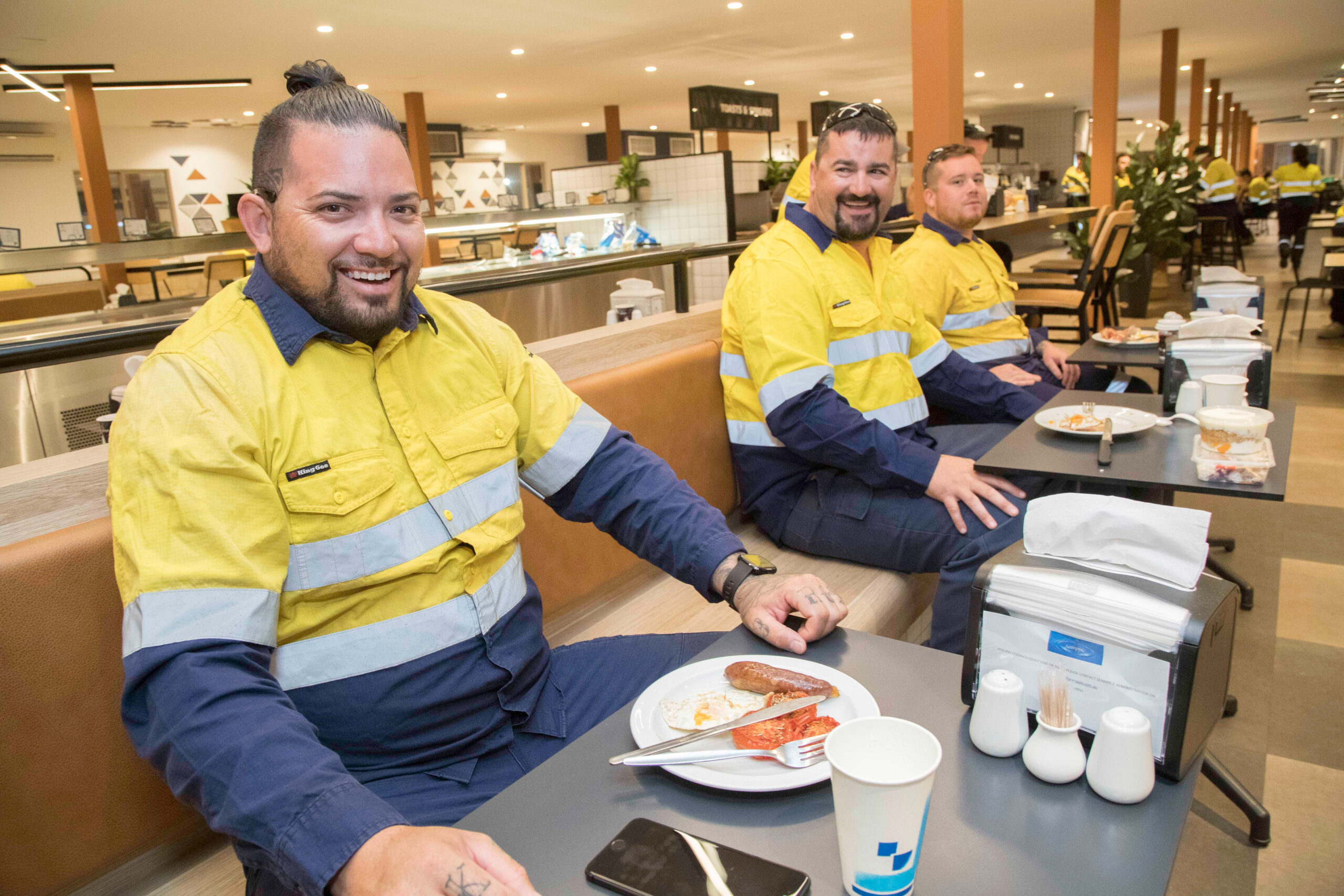 The modular approach to mine site facilities
Our relationships with key suppliers enables us to ensure all materials arrive ready for installation, minimising waste and maximising time efficiencies. With fewer site disturbances and tighter construction management across all states and sites allows Fleetwood to deliver a superior service to customers. Our range of transportable mining facilities can provide a mobile high-quality option for your mining camp.
Specialising in infrastructure for remote mining and civil projects, Fleetwood works closely with our customers across the lifetime of the project, including designing, building, transporting and installing your campsites. With transportable prefabricated buildings and accommodation units readily available in a fraction of the time, Fleetwood can help deliver your next mining site or mining camp!
Benefits of choosing Fleetwood for prefabricated modular mining and resources projects:
Australian Made – In-house design and construction team in NSW, VIC, QLD, SA and WA with decades of experience delivering custom-designed off-site modular constructed solutions for the mining and resources industry, built to the highest quality
High-quality fittings and fixtures, designed for remote comfort, insulated for temperature and noise control, durable, and reliable
The modular approach helps save on material costs and prevents wastefulness. By minimising costs throughout the build phase of each project we can create further value and cost savings.
Customised facility designs to suit your specific needs
Understanding of regional environments and site-specific requirements in the harshest of conditions, including extreme temperatures and cyclonic conditions.
Cut your overall construction time by up to half
Greater certainty of total costs and timeframes
End-to-end turnkey solutions – Fleetwood can project manage the entire process, allowing you to focus on your business
Our clients have more time and money to run their mining sites and major projects without the hassle of managing site facilities (link to build, own, operate)